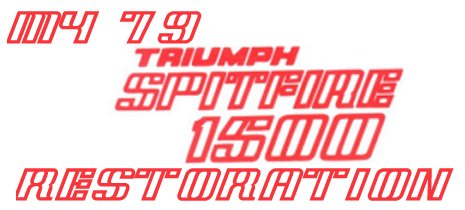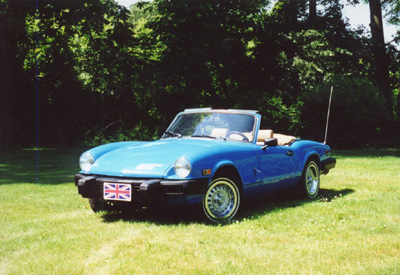 New site is up @ Averymotorsports.com
Everytime I take this car out motoring it is an adventure. No destination required, only good weather. Not to jinx it, but as of the time of my writing, my car has been reliable and fun, never letting me down or by the side of the road.

My Spitfire has made the transition from frame-on restoration to 'rolling restoration.' The site is in the process of being updated. Thanks for visiting and check back soon.
* New! *
Fall - Before and After Pics Available (Available Soon)
Click here for picures of Delaware Valley Triumphs 2002 Show held on June 1, 2002!

What's Going On Now?
Summer 2002- Driving the car while improving it
Fall/ Winter 2002-2003 - In storage for winter.
Spring/ Summer 2003- Replace/Repair differential, Possible Bodywork, Possible Transmission Work, Overall Maintence and improvements.
Developed a leak in clutch master cylinder so that will have to be replaced. Causes loss in system pressure when clutch pedal is depressed.
(2/7/00)